If you're after a sedan that is spacious, stylish, and exudes appeal from all angles, then look no further than the 2017 Lincoln Continental near Cumming, GA. As the maker's flagship sedan, it will surely offer buyers many pleasant surprises upon its release.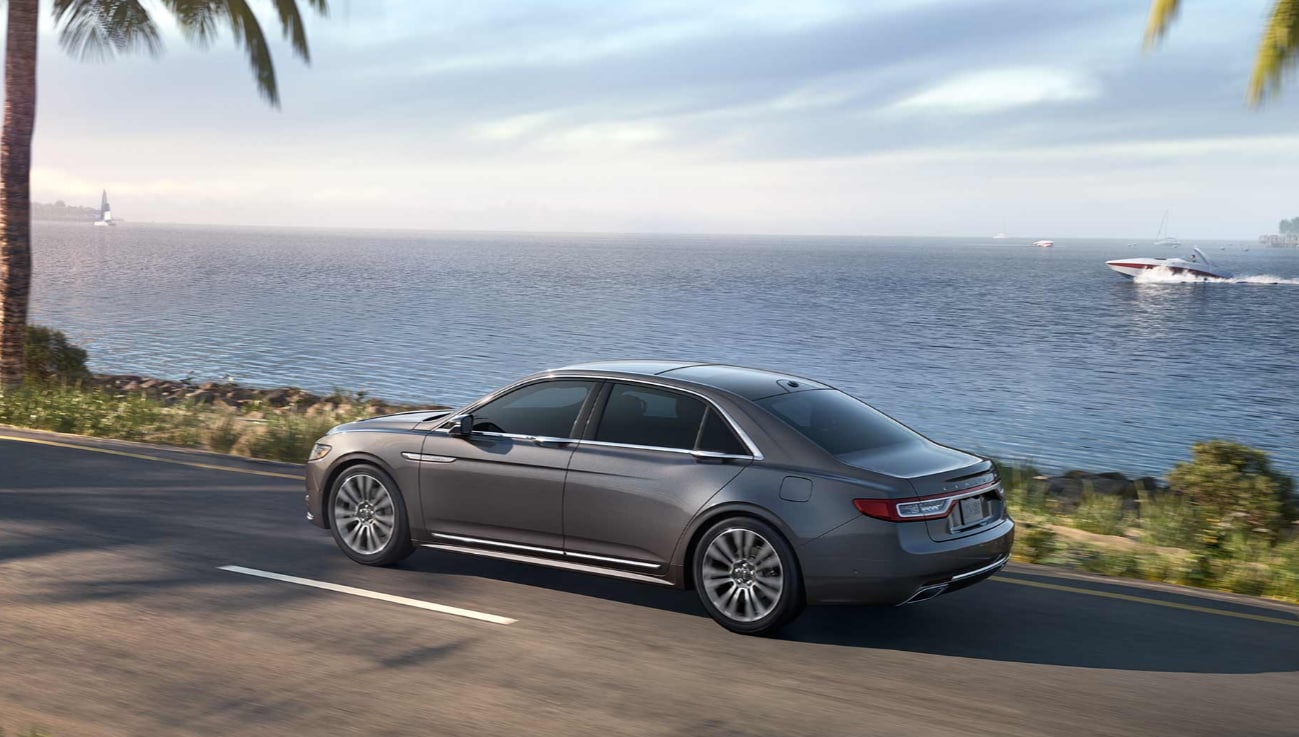 Exterior and Lighting
Easily recognizable on the 2017 Lincoln Continental near Cumming, GA is the maker's signature one-piece grille. It also features a dynamic and athletic profile that can make heads turn whenever the sedan rolls by. It's mantra for elegance can be readily seen on its choice of lighting.
There is a welcome sequence that is automatically enabled whenever the driver approaches the vehicle with the key fob in hand or pocket. This includes impressive illumination of the door handles and under the fascia, plus lighting on the pavement beneath the doors.
Engine Details and Performance of the 2017 Lincoln Continental around Cumming, GA
The 2017 Lincoln Continental near Cumming, GA is fitted with a 3.0L twin-turbocharged DOHC V6 engine, that is expected to deliver up to 400 horsepower and 400 lb-ft of torque. Lincoln Drive Control changes the steering and suspension settings to adapt to the driving mode, and these can be set to Comfort, Normal, or Sport.
Perks for Safety
The vehicle features an all-new 360 degree camera system, allowing the driver to see all angles when parking or backing up the driveway. In addition, Lincoln equips this sedan with a Pre-Collision Assist and Pedestrian Detection feature that automatically enables the brakes in the event that the driver doesn't respond in time.
Added Bonus: SYNC 3
As all the newest releases of Lincoln will be equipped with the latest SYNC 3 technology, you can expect to enjoy your drives like never before. Compatible with Apple and Android phones, this system allows you to seamlessly use the same features you enjoy on your gadgets, all on the 8-inch touch screen.
Via a set of voice commands, you can manage your phone calls, compose and send text messages, choose songs you want to listen to, as well as find the fastest route to your destination. If equipped, the SYNC 3 system may also allow the driver to change the HVAC settings hands-free. In case of emergency, SYNC 3 also facilitates automatic 911 dialing.
No matter where you drive it, the 2017 Lincoln Continental carries with it style and sophistication that will easily be recognized. Every trip becomes a pleasure, and with its performance, you can expect to arrive in your best form every time. Find out more about it by visiting Lincoln dealerships near Cumming, GA.
Sources:
2017 Lincoln Continental Sedan - Features & Specs, edmunds.com