Luxurious and massive, such is the intimidating appeal of the 2016 Lincoln Navigator L in Gainesville, GA. Aside from its awe-inspiring looks, this full-size SUV offers stellar performance unlike any other. Since 1997, Lincoln has produced high-end models like the Navigator, making the drive a true pleasure every time.
Gainesville, GA Lincoln dealerships offering this model will be glad to orient you on these stand-out features in detail.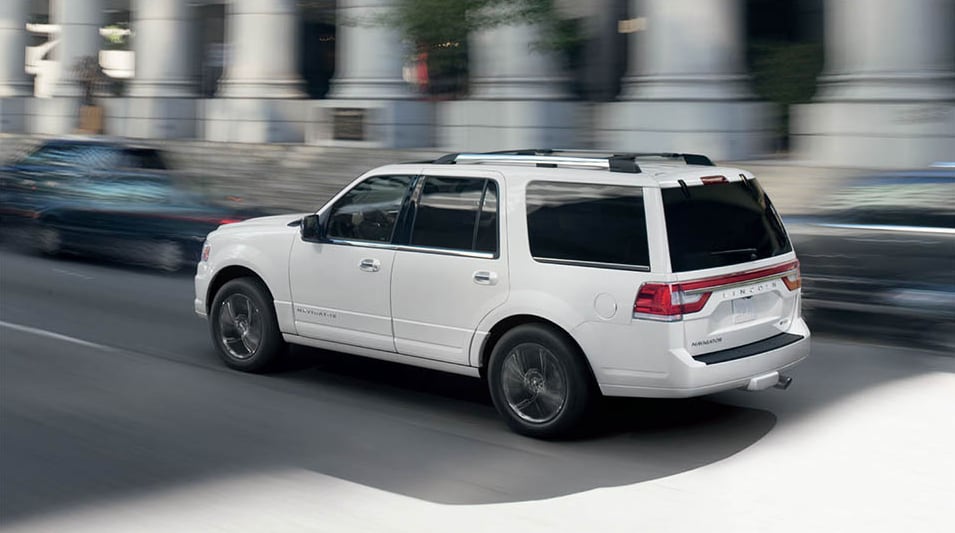 Engine and Wheelbase
Standard on this model is 3.5L EcoBoost twin-turbocharged V6 engine that can deliver 380 horsepower and 460 lb-ft of torque on 6-speed automatic transmission. The estimated fuel economy is pegged at 16 mpg in the city and 22 mpg on the highway. The 2016 Lincoln Navigator offers a generous wheelbase of 222.3 inches, allowing more clearance when driving.
Trim Options and Styling
There are two trim levels available: Select as the base and the Reserve trim The Select has the standard 20-inch alloy wheels, while the Reserve offers more options to suit the driver's knack for style. Available choices include 22-inch dark-finished or polished aluminum wheels.
Eye-catching Interior Details of the 2016 Lincoln Navigator L in Gainesville, GA
The 2016 Lincoln Navigator L in Gainesville, GA sports generous leather surfaces accented with wood trims on the console. There is also an option for a power moonroof for car owners who like a breath of fresh air during long countryside drives.
Comfort and Luxury
No matter where you sit on the 2016 Lincoln Navigator L in Gainesville, GA, you can be sure to be enveloped in comfort. Front seats are 10-way power adjustable and are also ventilated, allowing you to keep cool or warm depending on the weather.
For the passengers in the second row, heated bucket seats are spacious and cozy. The third row seats are power-folding, allowing you to expand the cargo space when you need to.
Be Tech Savvy with SYNC 3
As the upgrade to the SYNC with MyLincoln Touch, the SYNC 3 system on the 2016 Lincoln Navigator L has an 8-inch touch screen that offers the latest in voice command technology. With compatible smartphones, users can connect to the system and multitask while on the road.
With this option, you can find music with ease, just by giving the song title or the artist. You may even dial contacts from your phone book, as well as change the temperature settings in the cabin, all hands-free.
Sophisticated may be an insufficient term to describe what the 2016 Lincoln Navigator L has to offer. It truly is best appreciated first hand. Visit Lincoln dealers in Gainesville, GA today and schedule a test drive.
Sources:
5 Fast Facts: 2016 Lincoln Navigator, jdpower.com
2016 LINCOLN NAVIGATOR, lincoln.com