At first glance, the 2016 Lincoln MKX near Buford GA offers a striking appeal that most aggressive-looking SUVs possess. True to its name, this SUV offers luxury, comfort, and smooth drives every time. Step inside its cabin and look under the hood to better appreciate its features and unparalleled performance.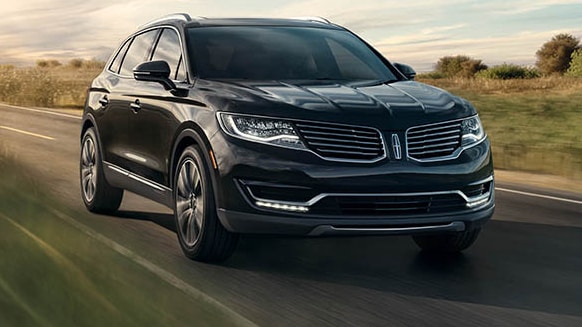 A Premium Look from Every Angle
Lincoln dealers near Buford, GA can proudly say that this SUV will definitely make heads turn whenever it cruises by in the daytime or night. The brand's signature waterfall style grille and the generous chrome accents level up its classiness by tenfold. In addition, the headlights have been enlarged and LED accents are added on the front and rear of the vehicle.
To suit your flair for style, Lincoln offers four trim levels: the Premiere, Select, Black Label, and Reserve. Higher trims can be fitted with two-tone premium leather seats, panoramic sunroof, as well as ventilated seats. For a more luxurious experience, you can opt for massaging seats when you drive your 2016 Lincoln MKX around Buford, GA.
What Are the Engine Options on the 2016 Lincoln MKX near Buford, GA?
The base engine on offer by the 2016 Lincoln MKX near Buford, GA is a 3.7L V6 engine that can produce up to 303 horsepower. This comes in front wheel drive (FWD) or all-wheel drive (AWD) and 6-speed automatic transmission as standard. To add more room to the front center console of the vehicle, Lincoln changed the regular gear shift knob and incorporated a push-button transmission.
If you want a little extra power on the road, you can opt for the 3.5L EcoBoost twin-turbocharged V6 engine that gives out 335 horsepower and 380 lb-ft of torque. Fuel economy can be expected at 17 mpg in the city and 26 mpg on the highway.
What's New with SYNC 3?
All new Lincoln models are now equipped with the advanced SYNC 3 voice-activated technology. With this option, drivers can connect their mobile phones and make calls hands-free. This feature also allows for automatic 911 dialing in case of an accident. Other useful SYNC 3 commands include music playlist selection and even voice-activated temperature and climate control in the cabin.
Think this is the SUV for you? If you happen to be nearby, Buford, GA, Lincoln dealerships serving the area will be pleased to introduce you to the 2016 Lincoln MKX. Go for a test drive today.
Sources:
5 Fast Facts: 2016 Lincoln MKX, jdpower.com