Full-size SUVs are meant to be spacious, comfortable, and pleasurable to drive, and this is true for the 2016 Lincoln Navigator near Athens, GA. With its luxurious detailing, this SUV is definitely a smart choice for the family. Lincoln dealers around Athens, GA can attest to this vehicle's high-quality and noteworthy performance.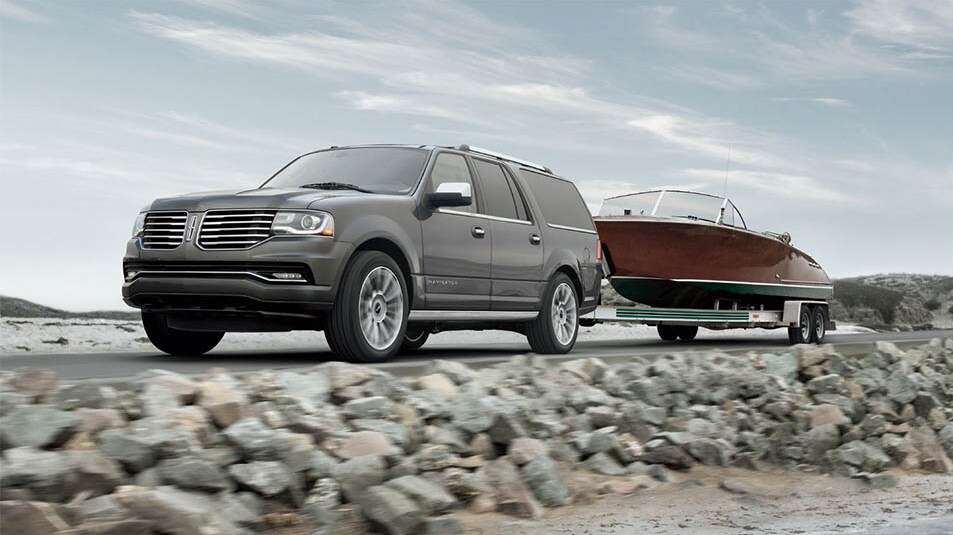 Trim Levels and Engine Specs for the 2016 Lincoln Navigator near Athens, GA
The standard equipment on this SUV is a 3.5L EcoBoost twin-turbocharged V6 engine with 6-speed automatic transmission generating 380 horsepower and 460 lb-ft of torque. You can expect fuel economy at 16 mpg in the city and 22 mpg for highway roads when you drive the 2016 Lincoln Navigator around Athens, GA.
If you've got a flair for auto-styling, you'll be pleased to know that there are two trim options for the 2016 Lincoln Navigator near Athens, GA. You can get the Select or Reserve trims. Both come with the standard 20-inch alloy wheels, but owners of the Reserve can up the style factor a notch with various 22-inch aluminum wheels.
Seating and Interior
The 2016 Lincoln Navigator is spacious enough to fit in the whole gang. The first and second rows are ventilated, and you can have them cool you off or warm you up depending on the season. For the driver and front passenger, the seats have a 10-way power adjustable design, allowing you to customize the seating position to suit your needs.
Imagine what You Can Do with SYNC3
Even when you're driving, you can manage to do various tasks without having to take your hands off the wheel. Voice commands are the next big thing with Lincoln's SYNC 3 infotainment system. As you synchronize your Apple or Android device with your vehicle, you can make phone calls or send text messages in a snap. You may even give voice commands to choose songs from your playlist, or even get turn-by-turn directions to wherever you want to go.
Additional SYNC 3 perks include automatic 911 dialing, which comes in handy in the event of an accident. Also, you can adjust the HVAC settings in your SUV without having to turn any knobs or dials, you simply need to use the voice recognition feature.
Think this is the SUV for you and the family? Lincoln dealerships near Athens, GA will be glad to help you out in making your choice. Schedule a test drive with them today and see for yourself how impressive the 2016 Lincoln Navigator can be.
Sources:
5 Fast Facts: 2016 Lincoln Navigator, jdpower.com
2016 LINCOLN NAVIGATOR, lincoln.com